Araxxe is pleased to announce its participation in CFCA's Summer of Education as facilitator of the webinar "How to Increase your Revenues by Managing A2P SMS Fraud".

While the P2P SMS business is declining, A2P SMS is a booming market. With an annual 10 to 15% growth rate, it represents one of few pockets of growth in the industry. This should be good news for operators worldwide, but there is a downside:
Termination rates + cheap retail rates + lots of traffic = incentive for fraudsters!
This webinar will provide global and regional insights into the A2P SMS market, how it is impacted by fraud and what operators can do about it.
We hope many of you can join us for what promises to be an insightful session!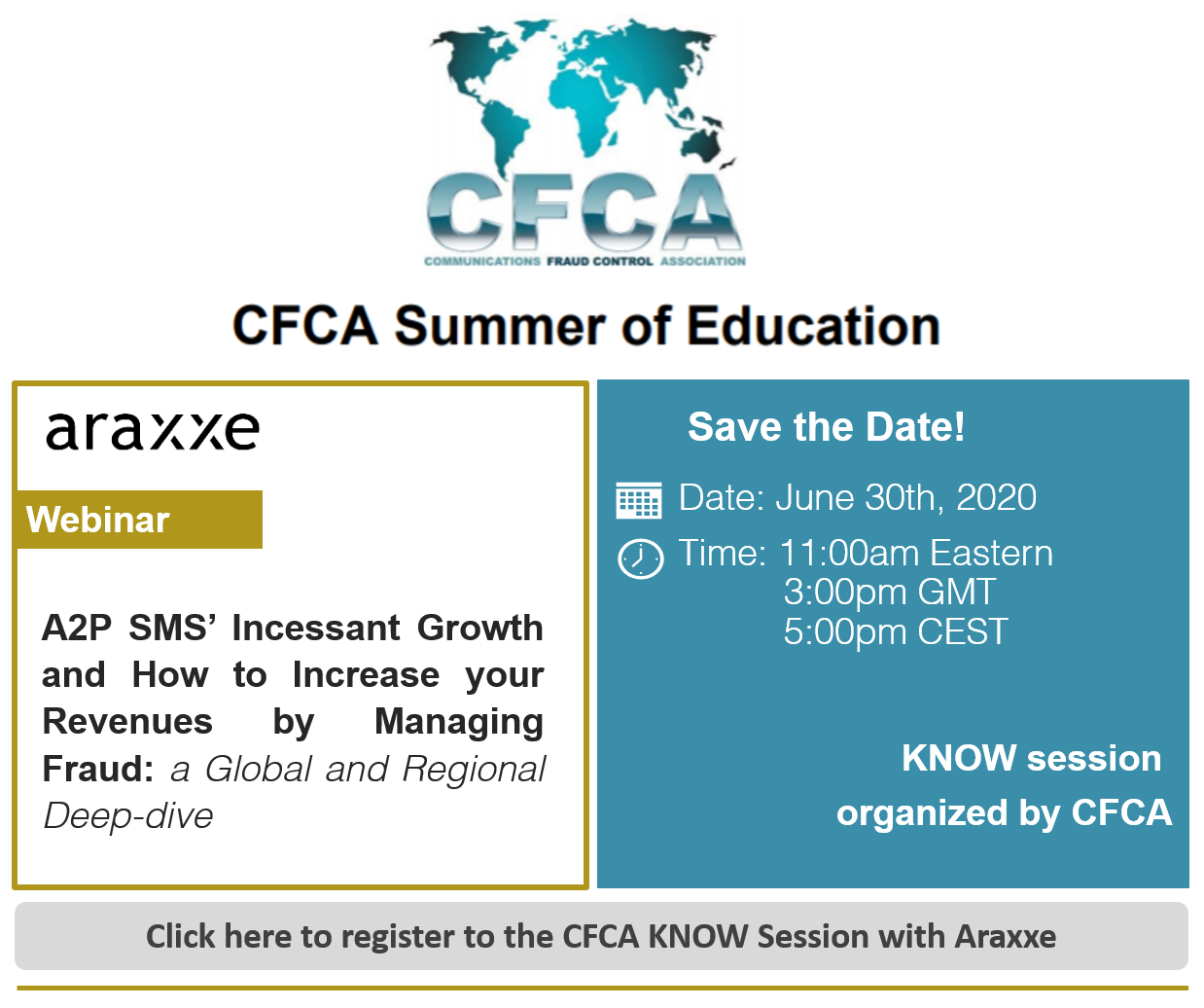 To know more about this topic, feel free to contact us.