02/02/2023
Meet Araxxe at CFCA's Spring Educational Event! Feb 14-16 | San Francisco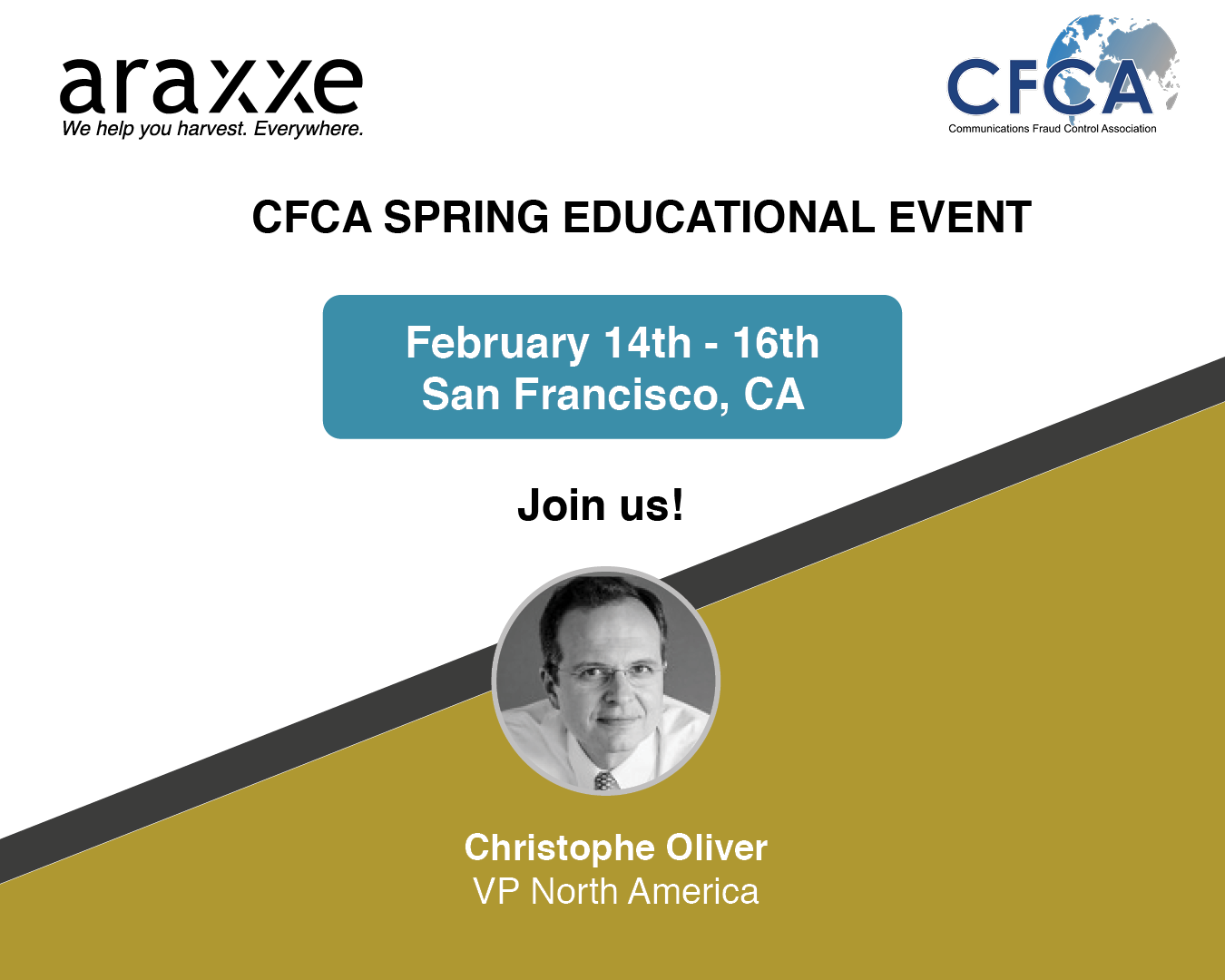 Araxxe is proud to attend CFCA's Spring Educational Event that will take place on February 14th to 16th in San Francisco.
Meet Christophe Oliver, Araxxe's VP North America, on-site!

To book a meeting in advance, feel free to contact christophe.oliver@araxxe.com
We are looking forward to meeting you there! More information about the event in CFCA's website!
11/01/2023
Press release - The DETSI project finalized!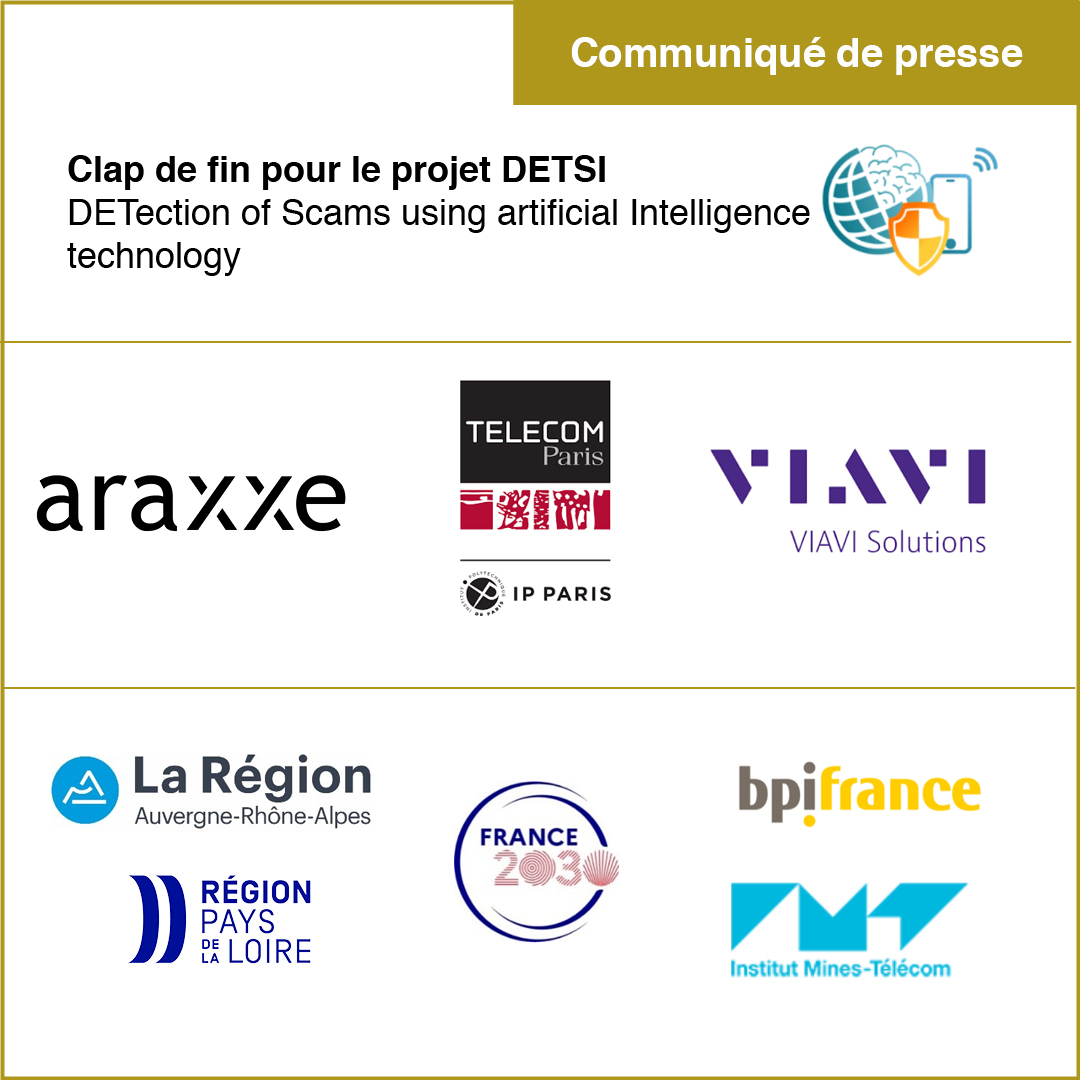 Started in September 2019 and now finalized, the DETSI project (Detection of Scams by Artificial Intelligence) aimed to protect European mobile subscribers from a set of telephone frauds.
The project has demonstrated the ability to detect ping calls in real time by covering 80% of the European population, i.e. 350 million subscribers... Thanks to this, operators have a solution to protect their subscribers by blocking ping calls in real time or alerting them in case of attempted calls to a fraudulent number.

This project was supported in a joint framework between the French government under the Future Investments Program, the Auvergne-Rhône-Alpes Region as well as the Pays de la Loire Region, but also BPI France, and three key telecom cybersecurity players: IMT Télécoms Paris (which is part of the leading French group of engineering schools), VIAVI (international leader in optical technologies and tests and measurements for telecommunications) as well as Araxxe (SME based in Lyon and a specialist in the market for billing verification and fight against interconnect fraud in international telecommunications).
Read our press release (in French) to find out more by clicking here or contact us @ marketing@araxxe.com!