Billing errors impact the revenues, costs and customer experience causing reputational damage for mobile operators. Whilst many operators believe that offering subscribers unlimited bundles will make them immune from billing issues, Araxxe global testing has highlighted unexpected errors associated with these plans, especially roaming and data issues.
If you want to know more about billing errors we've identified and best practices to help minimize these types of issues going forward, join our webinar 16:00 (Central European Time (CET) on the 24th November 2022.
Our Data & Roaming billing Observatories highlight the Billing Error Rates (BER) of Data transactions performed while roaming in 339 networks in 116 countries over 5 continents. Maps are updated quarterly and designed to help visualize where outbound roamers generate the most billing errors..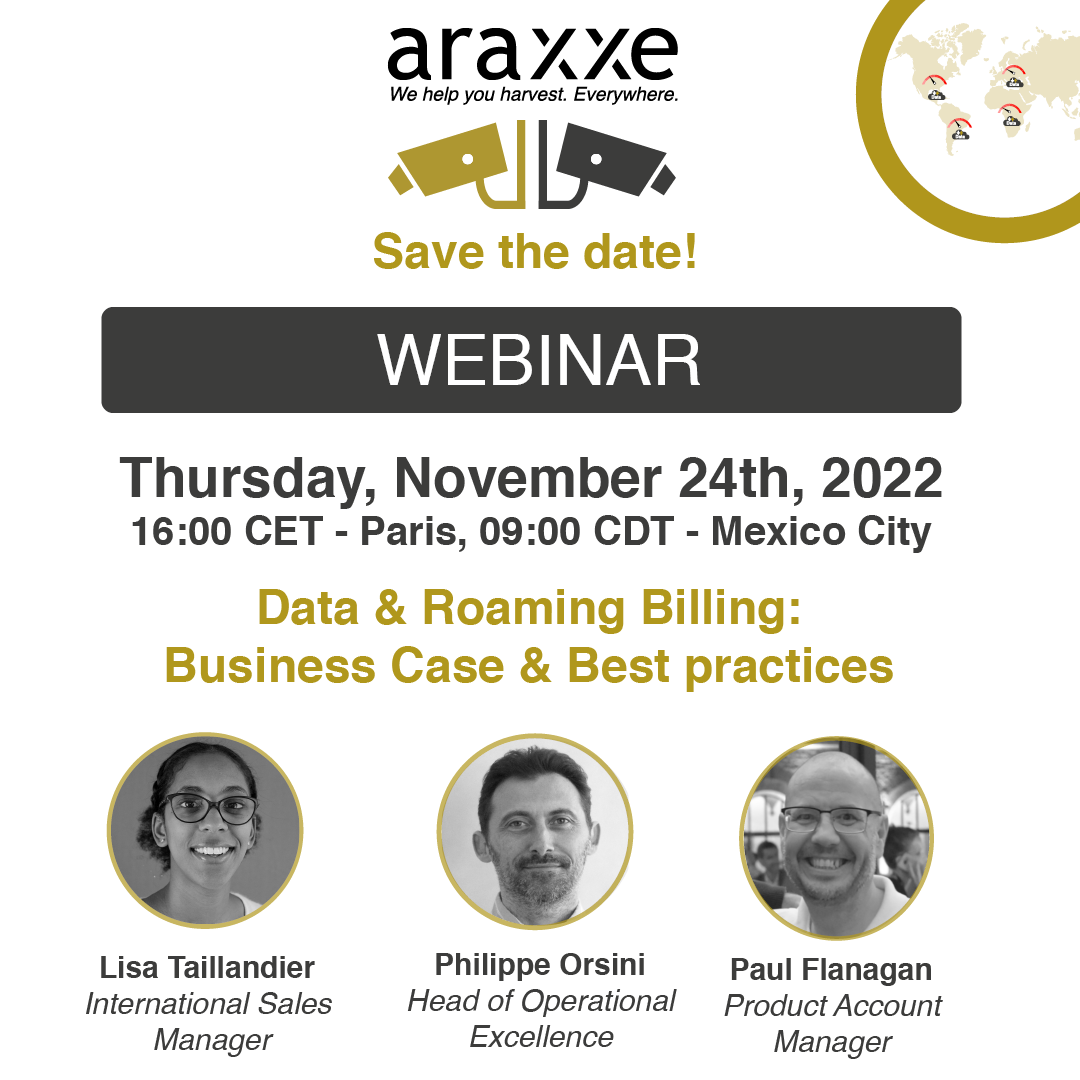 We hope many of you can join us for what promises to be an insightful session.
If you can't join but you would like to know more about preventing billing errors feel free to contact us, we'll be happy to help!