Testing during the last quarter shows that Europe continues to be the region most impacted by A2P SMS fraud.
Many reputable brands are using fraudulent A2P routes to communicate with customers.
Araxxe's Observatory monitors A2P SMS traffic towards 280 operators in over 100+ countries on five continents. When fraud is happening, it's on our radar!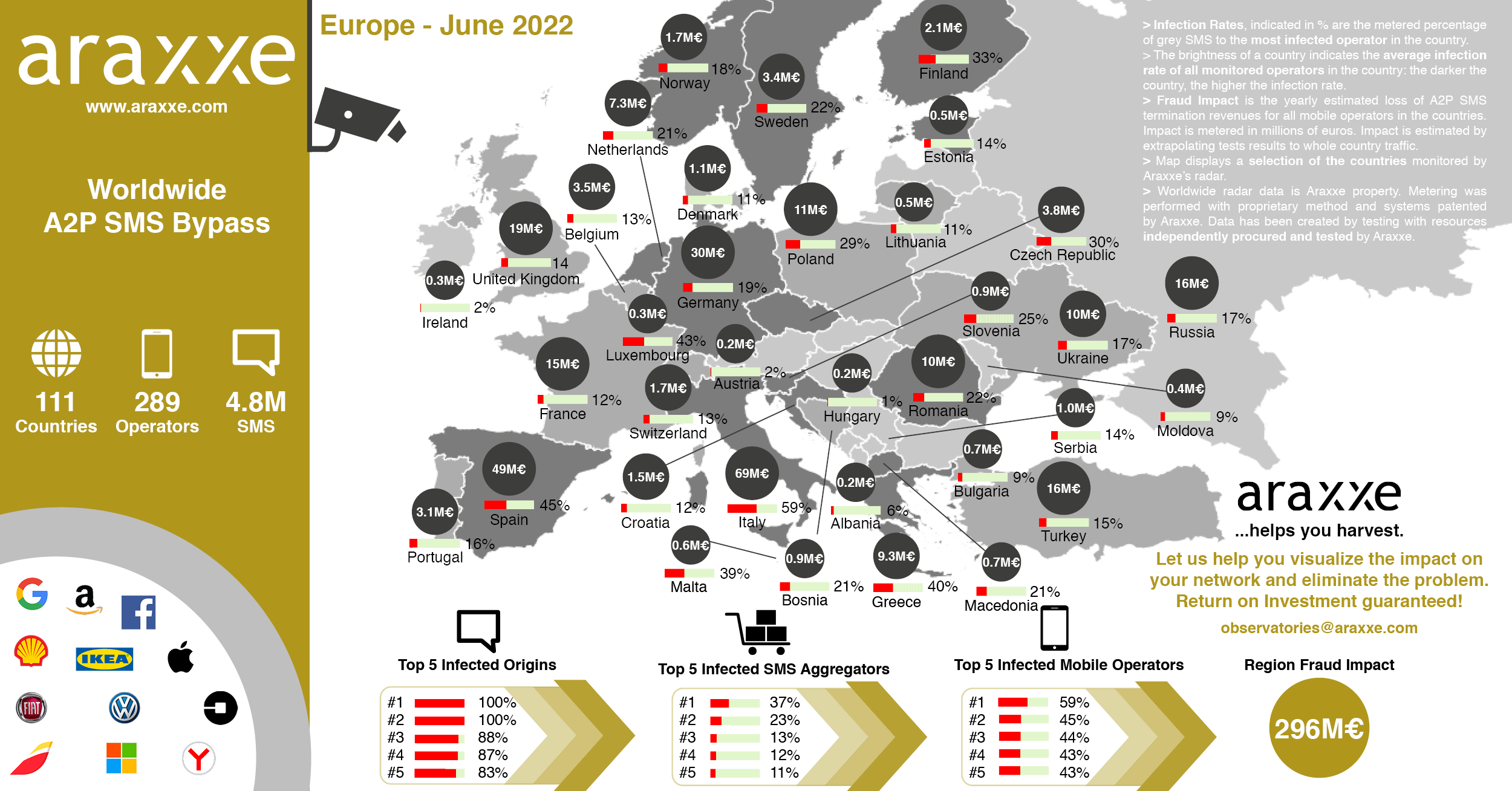 If you want to know more about A2P SMS fraud levels and how to minimize them, join our webinar on June 23rd 4 pm Paris time.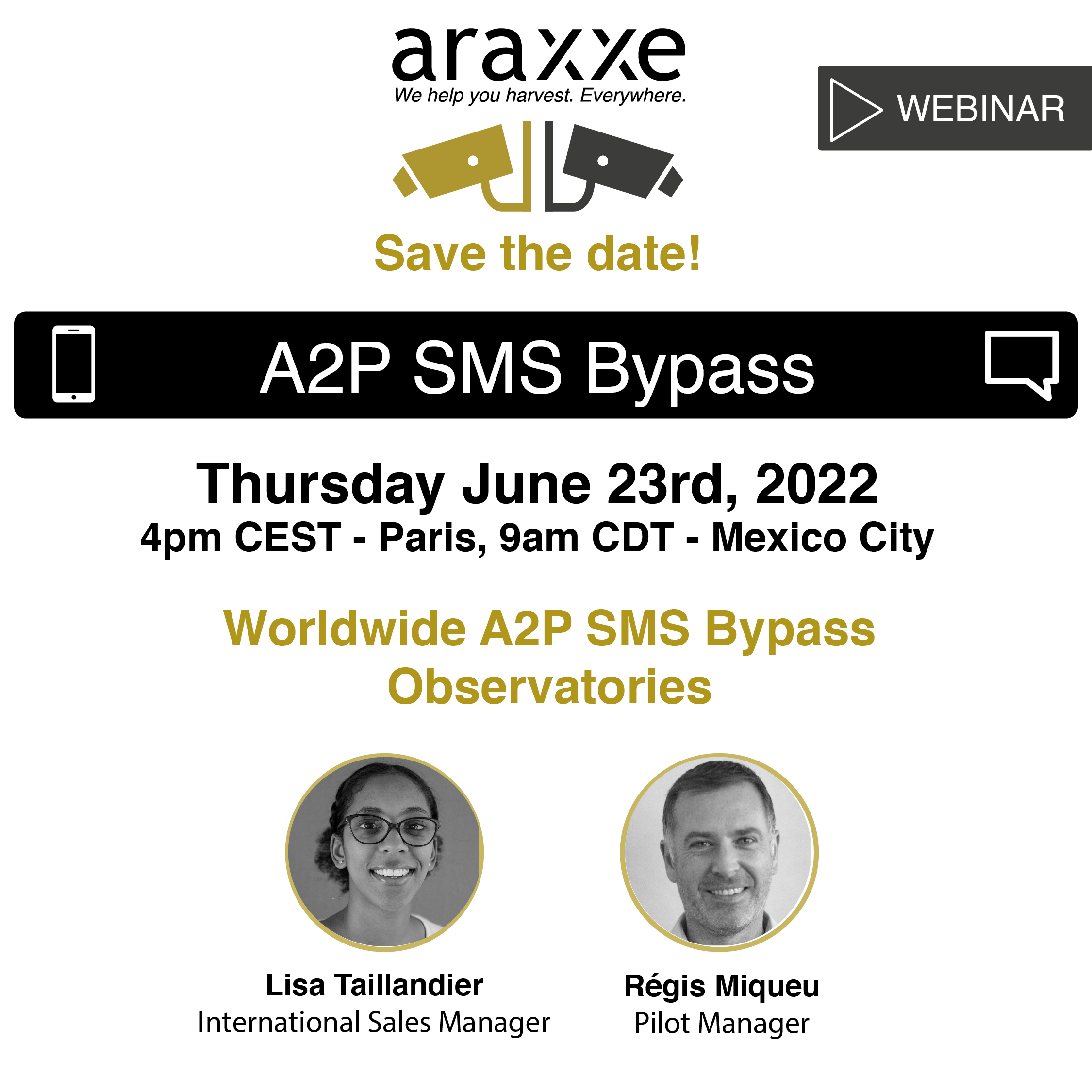 To know more about our flexible detection programs for Incoming and Outgoing A2P SMS bypass, feel free to contact me at frederick.van.de.weghe@araxxe.com.