Episode #1 – Mobile Roaming Revenues: What's at stake?
Episode #2 – What kind of roaming billing errors is Araxxe finding?
Episode #3 – Billing Error Case: Option allocation error for Data transactions in roaming
Episode #4 – How can Araxxe Help?
This graph shows the top 10 billing error cases identified whilst roaming by Araxxe's global testing in 2022.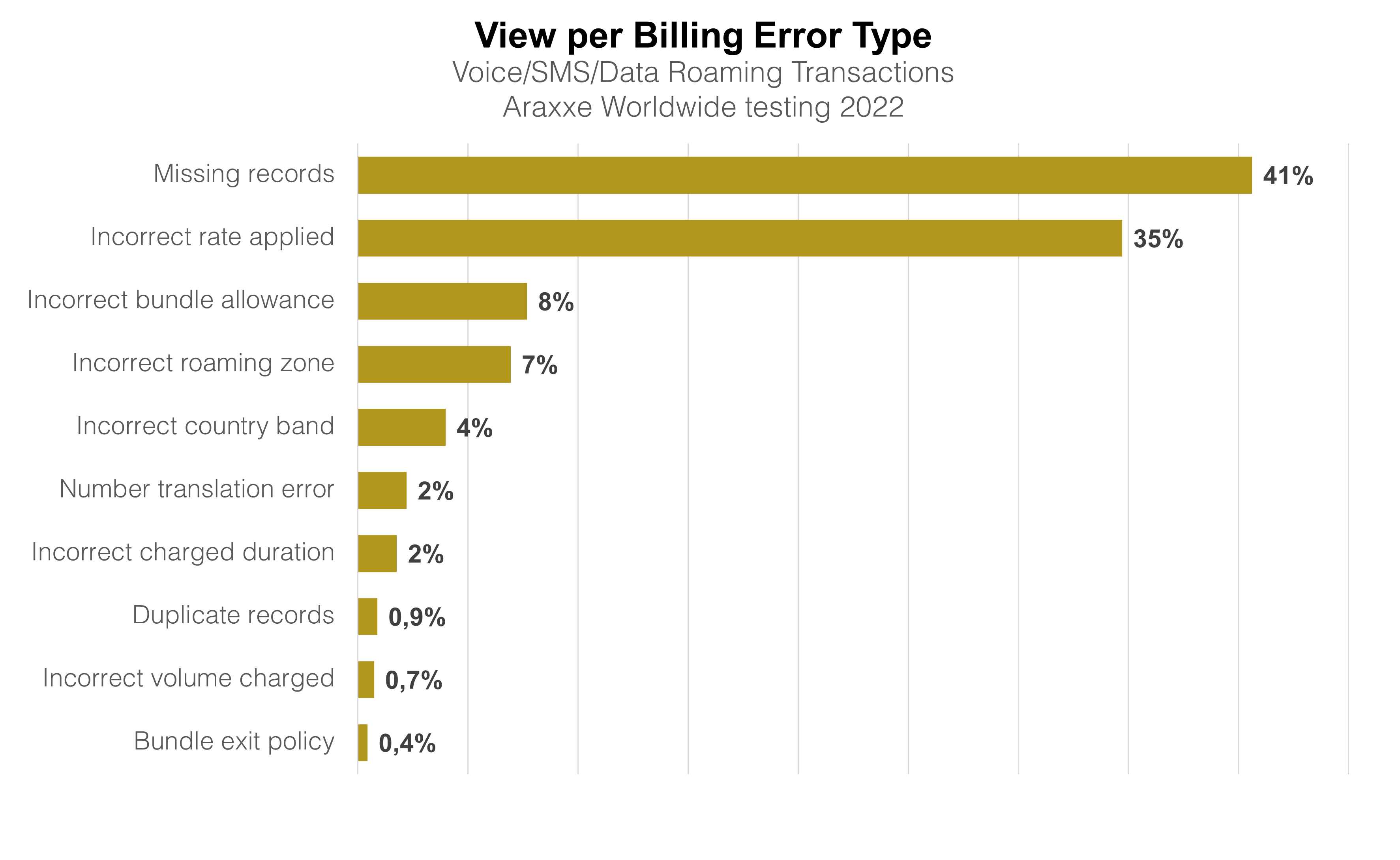 Missing records are the biggest source of revenue loss associated to roaming traffic. Araxxe's testing provides evidence of roaming partners who consistently fail to provide information required to bill customers.
Araxxe's testing highlights many cases where the charges applied to customers do not match the published rates. This can lead to reduced usages (when published rates are too high) and customer complaints (when published rates are too low).
8% of billing errors found relate to incorrect bundle allowances, the issues frequently lead to revenue loss.