While the P2P SMS business keeps declining, A2P SMS is booming. It is currently valued at about $40 billion per year and growing at 10 to 15% annually, representing one of few pockets of market growth in the industry. This should be good news for operators worldwide, but there is a downside:

Termination rates + cheap retail rates + lots of traffic = incentive for fraudsters!
This webinar will provide insights into A2P SMS bypass scenarios, how these impact European operators and what they can do about it.
We hope many of you can join us for what promises to be an insightful session.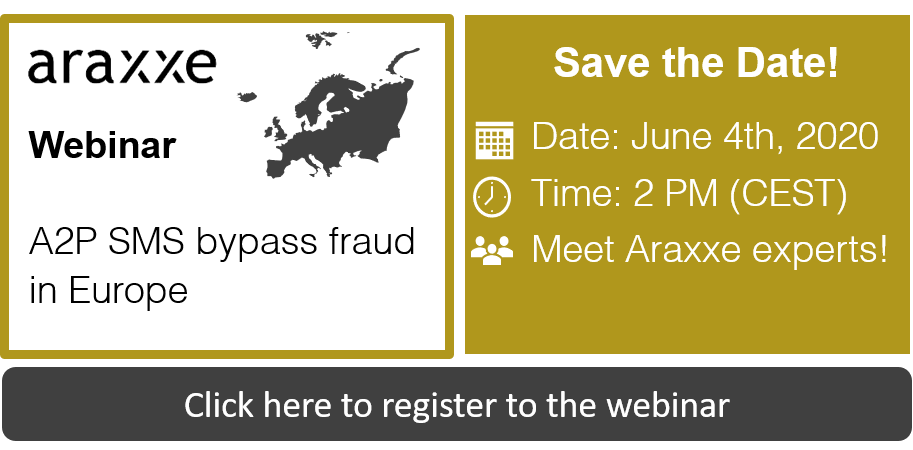 Can't join but you do have questions about A2P SMS?
Feel free to contact us by sending an email to our CCO at frederick.van.de.weghe@araxxe.com. We will be happy to help!