Last week, we shared our latest A2P Observatory, informing you of the levels of fraud and potential revenue loss in your region. When you review this observatory, you will have a better understanding of the revenue risk within your region.
If you want to know more about how we detect A2P SMS bypass, join our webinar!
We hope many of you can join us for what promises to be an insightful session.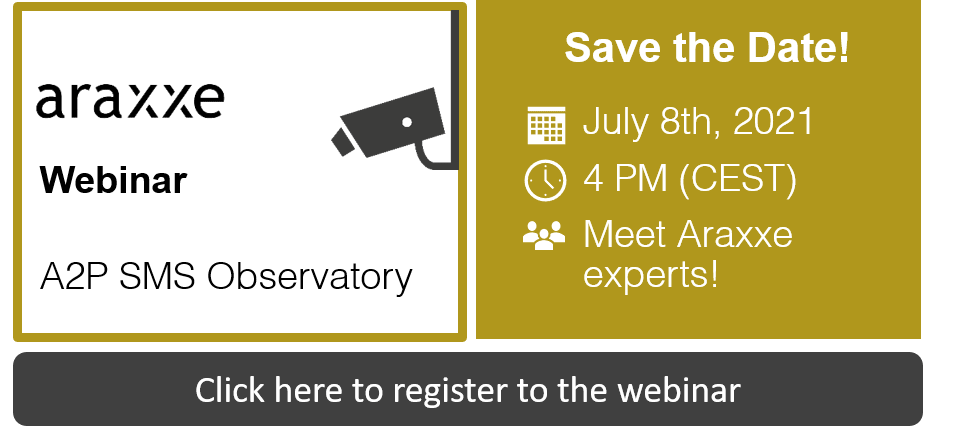 Can't join but you do have questions about A2P SMS? Feel to contact us, we will be happy to help!