'Let's find the device and tariff best for you' 'What type of deal are you looking for today?'
Operators want to be the first in the market to launch new and innovative offers, this to differentiate from competition. You leave consumers the choice and let them 'pick and choose' rate plans and change them anytime.
But how do you handle these new offers in your billing chain? Have you considered that they may disrupt the billing system?
Quick time-to-market means high risk of incurring billing errors: are you testing if the billing of those new plans works correctly? Billing error directly impacts either the operator revenues, or the company reputation!
So… more new offers or more new billing errors? What if you could test those rate plans in a timely, proactive, and targeted way?
From Friendly User Testing to automated comprehensive testing
When launching new offers, it is a common practice for the operators to perform Friendly User Testing (FUT). However, those are manual tests with a limited functional coverage (e.g. roaming services or international calls are not usually tested).
How Araxxe can help you?
Araxxe is the sole provider to have defined a systematic approach with Automated Testing to verify exhaustively Rate plans within operator's billing chains before the launch of new offers!
You can pick and choose the new rate plans to be tested, and our standard test cases include the Home Network, Roaming, Voice SMS, MMS and even Data!
With this monitoring service, we offer a Quick Validation Process with a two-step approach:
The Test Cycle #1 is done within one week, with the goal of detecting billing errors and fixing them before the new offers go live.
The Test Cycle #2 is there to check billing errors were fixed without regression after the Rate Plan went live in the operators' system.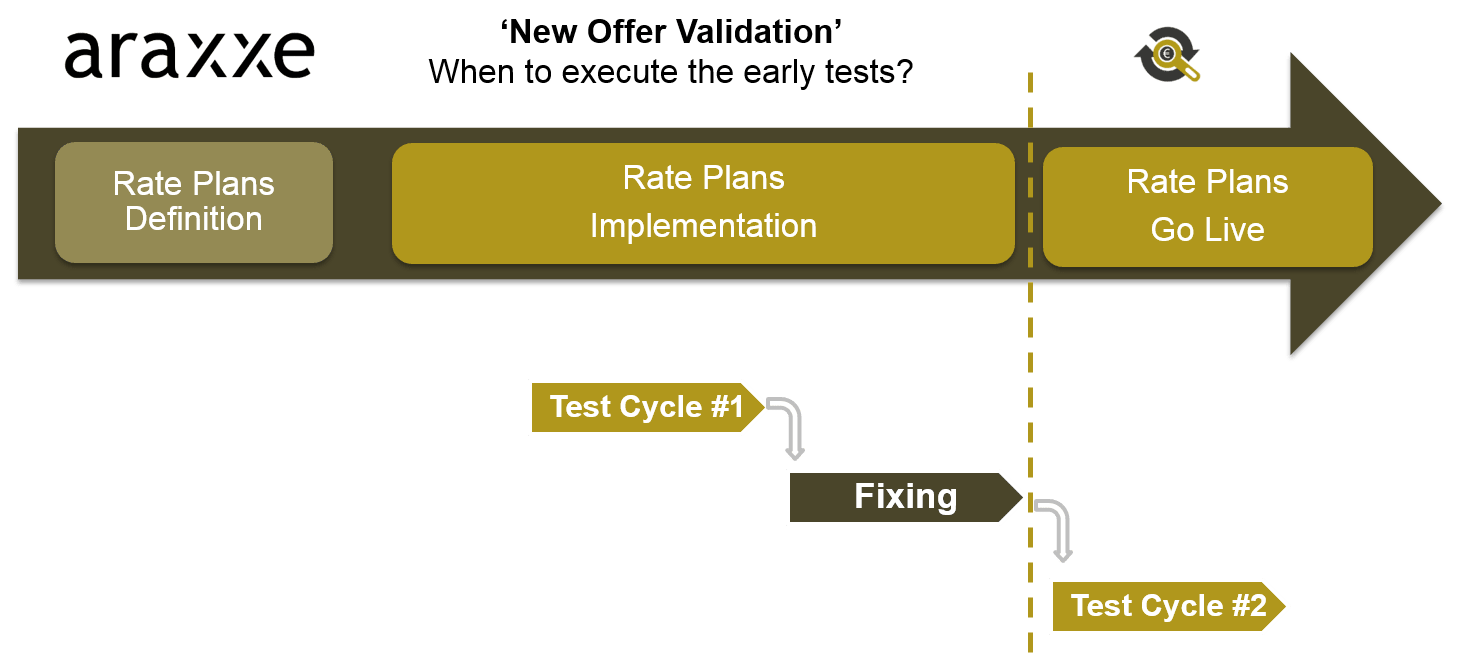 Using this system Araxxe can provide an exhaustive billing analysis of generated transactions. We prioritize and deliver actionable findings supported by detailed proof reports and estimated business impacts.
This flexible, managed service is tailored to suit your internal processes, without additional delays in the validation timeframe.
These results can be easily used as a go / no-go decision from marketing team!
You will also benefit from Araxxe's unique expertise in both test campaign design and billing verification.
If you want to know more about this service, or any other Revenue Assurance or Fraud Detection solutions, don't hesitate to contact us, we will be glad to help!