Testing during the last quarter shows evidence that companies using A2P SMS to communicate are more likely to use fraudulent routes. This indicates a significant increase in revenue loss.

Would you like to know if A2P SMS fraud is happening on your network? Araxxe monitors A2P SMS traffic towards 300 operators in over 100+ countries on five continents. When fraud is happening, it's on our radar!

Interested in discovering A2P SMS Bypass rates in other regions? Click here!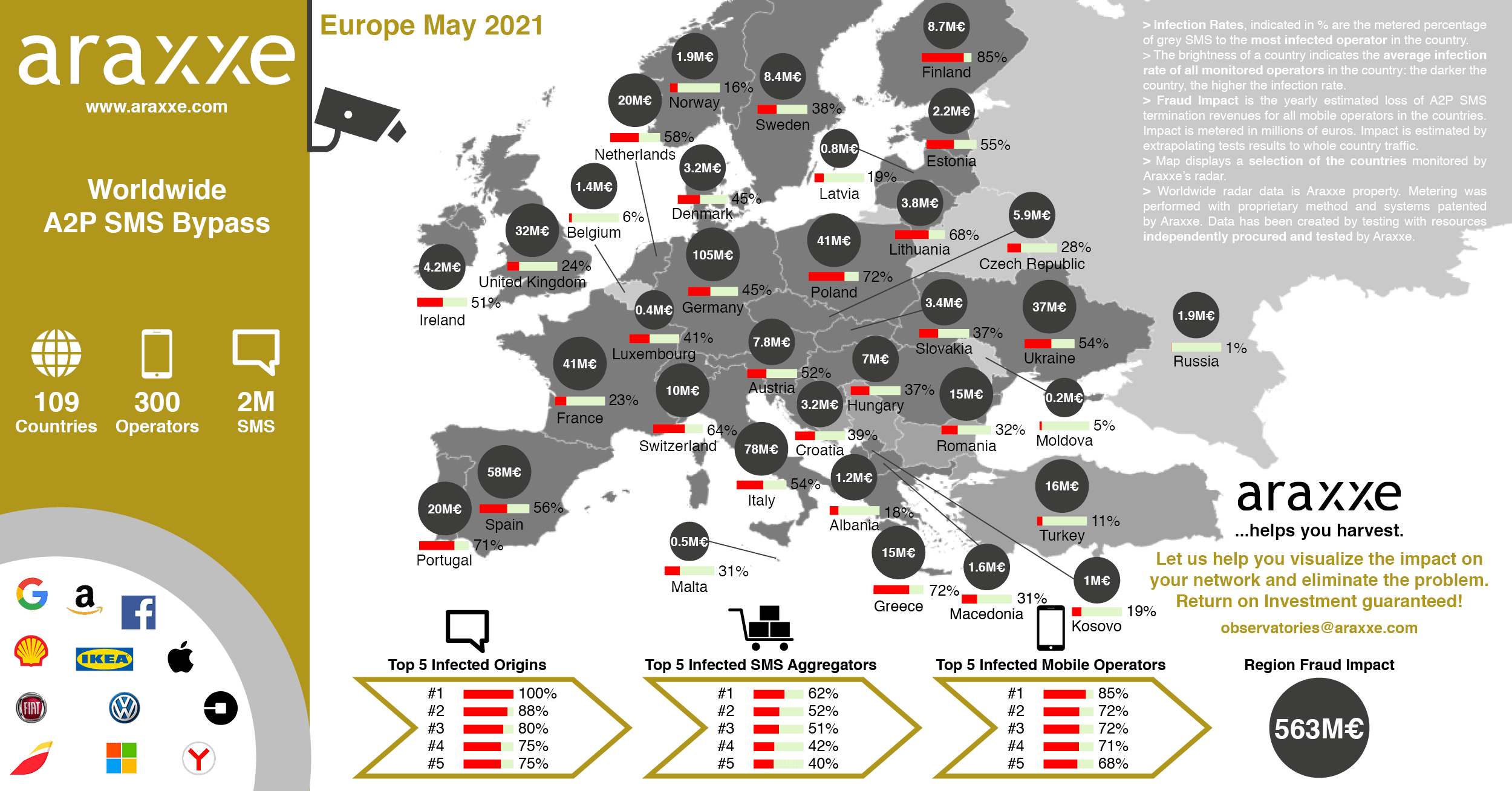 To know more about our flexible detection programs for Incoming and Outgoing A2P SMS bypass, feel free to contact frederick.van.de.weghe@araxxe.com